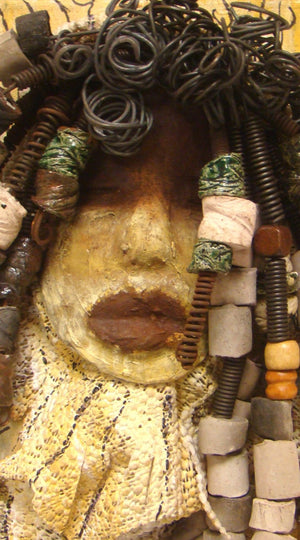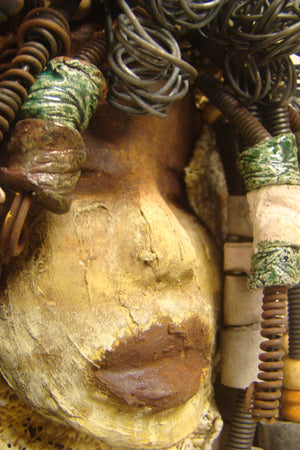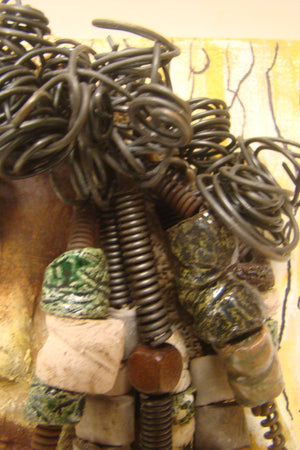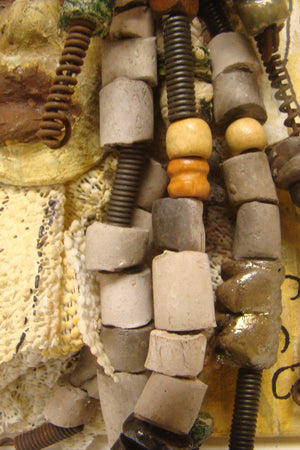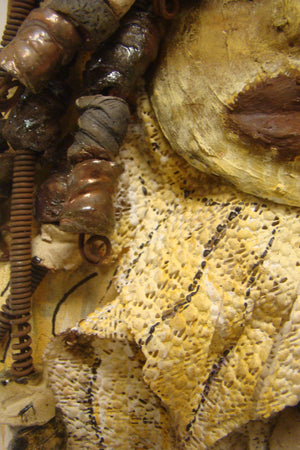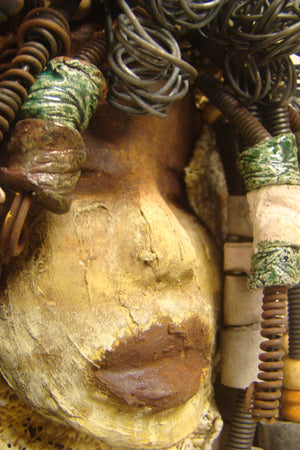 Millie
I was inspired to make art after visiting the Smithsonian Museum of African Art and experiencing its authentic African artwork firsthand. I was amazed. Millie is an ode to that experience and is mounted on an 8"x 10" painted canvas.

I spent roughly four hours meticulously braiding Millie's hair and adorning her with over 50 raku beads. Additionally, she features a two-tone white chocolate crackle face with rust chocolate lips. Millie is ready to hang and comes with over 40 feet of 16 gauge wire for hair.
Have any questions? Feel free to contact me via instant message or chat. Plus, enjoy free shipping and returns!