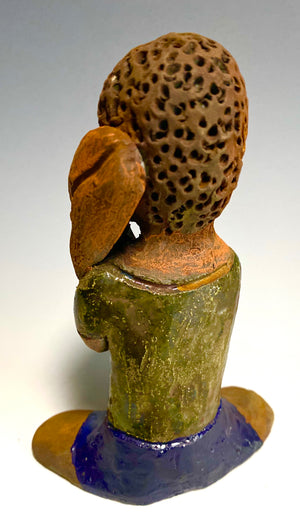 Evan
Evan stands 6" by 3" by 2.5" and weighs 12 oz.
He features a green and gold shirt with blue jean shorts, a honey-brown complexion, and a short haircut without facial hair. His arms crossed, he focuses on which college scholarship to accept.

Got questions? Reach out to me via instant message or chat. See our shipping and returns policy for more information.
Instant Message

or

Chat

with me.