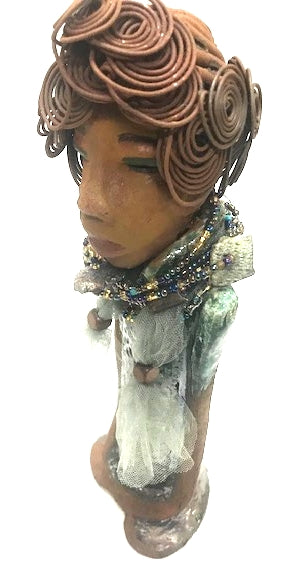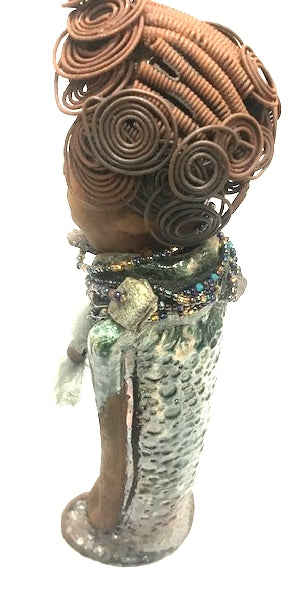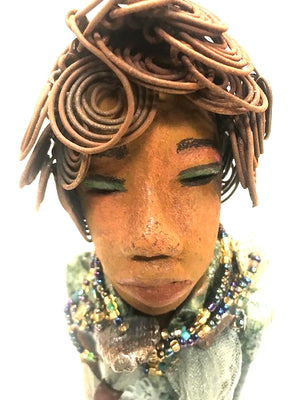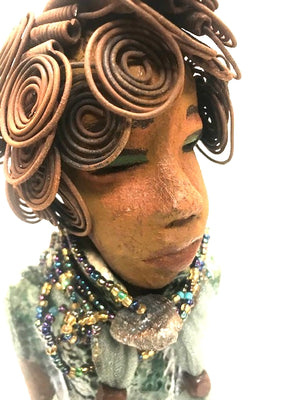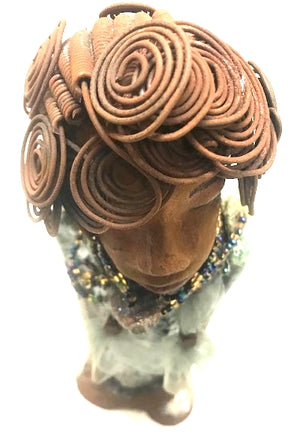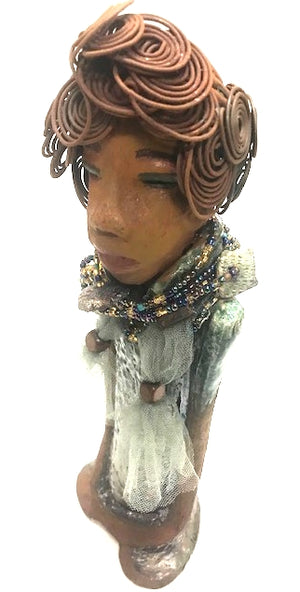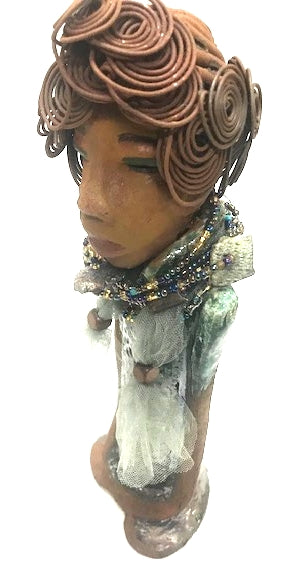 Dorothy
Meet Dorothy!
 She has a low key sweet disposition.
Dorothy stands 15" x 5" x 3 and weighs 2.7 lbs.

She has a lovely honey brown complexion.

Dorothy wears a green metallic dress with a beaded tulle around her neck.
It took over 3 hours to complete Dorothy's Herdew
Dorothy long loving arms are at her sides.
Dorothy reminds me of Dewana who went to a new home.
Check out what Ursula  the new owner had to say!
Dewana has a new home...mine! I fell in love with Dewana the moment I saw her on the Herdew website. Lester Jones gives each of his masterpiece sculptures a voice of her / his own. Dewana is a welcome addition to our family. She has an aura that is breathetaking. Her presence adds special spirit in      my home.
 Give Dorothy a special place in your home.
               If she does not fit, send her back within 30 days for a full refund.
Free Shipping!