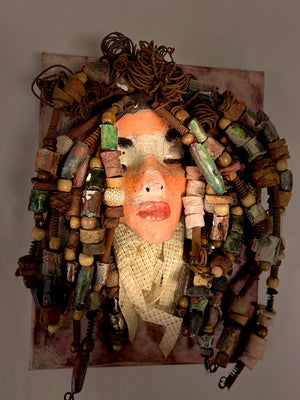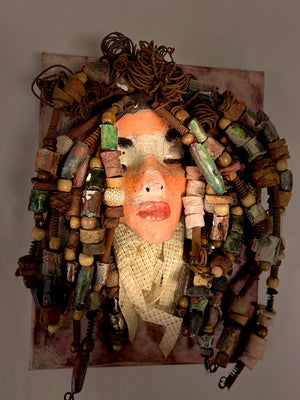 Daya

After seeing traditional African art at the Smithsonian Museum of African Art, I began creating my own art and eventually conjured Daya.

Crafted from clay and raku fired, Daya is mounted on a 9" x 12" canvas and weighs 1.9 lbs. She is adorned with 30 feet of 16 gauge wire, over 50 hand formed raku beads, various wood beads, natural river stones, and a textured beige cloth. Her face sparks in hues of light pink and white matte and ruby red lips. Ready to be hung, Daya has been appreciated by many art enthusiasts.
Got any questions? Don't hesitate to chat or instant message me. And don't forget - shipping and returns are available on Daya!