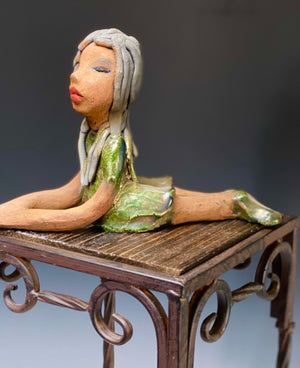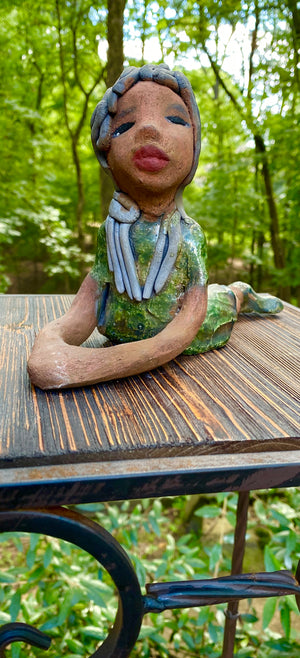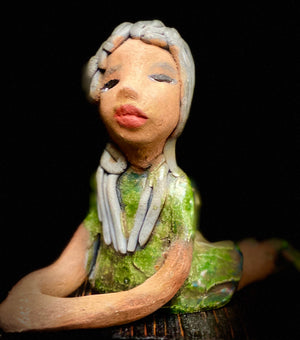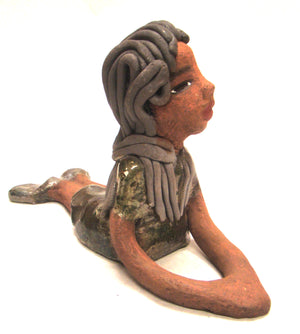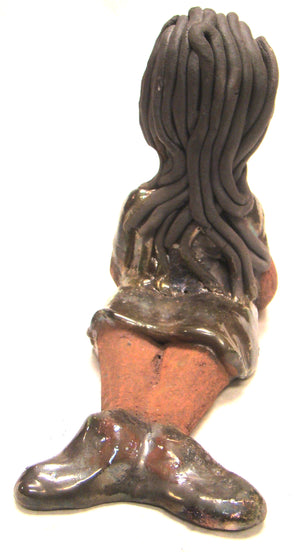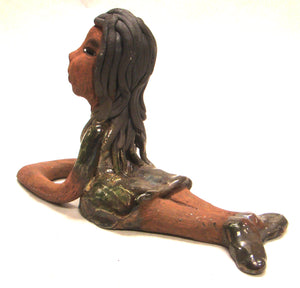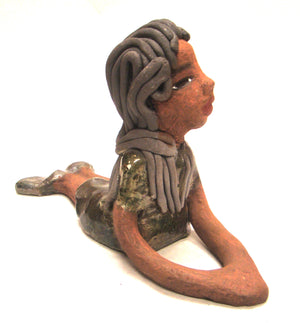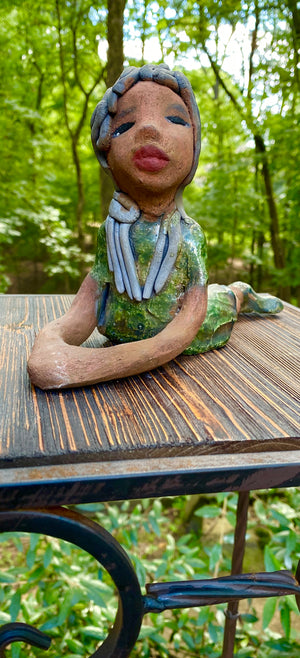 Ashlie
Ashlie stands at 6" x 3" x 8.5" and weighs 1.6 lbs.
This stylish sculpture features a copper brown complexion and smokey black hair.
Her metallic copper dress and shoes are sure to impress.
Her loving arms are posed in front of her when she rests.
Provide Ashlie a comfortable spot in your home for relaxation.
Do you have queries? Instant message or chat with us.
Be sure to review our Shipping and Return policy.
Instant Message or Chat with me.