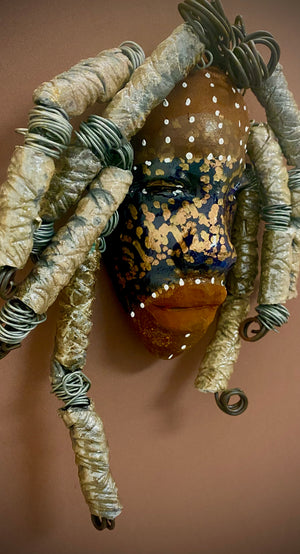 Aku
This is a Raku mask.
Meet Aku!
I started making art soon after seeing authentic African artwork at the Smithsonian Museum of African Art. I was in total awe. Aku was inspired by my visit there.


Aku  has an awesome blue, brown, and speckled gold complexion.

He is 5"x 7"" and weighs 9 ozs.
Aku
has over 10 feet of coiled 16 gauge copper wire hair.