I was interviewed by Lynn Oldshue at the 2017 Fairhope Art Festival.
She writes for an online magazine named Our Southern Souls.
---
"Raindrops Keep Falling On My Head"
(originally by B. J. Thomas)


Raindrops keep fallin' on my head
Just like the guy whose feet are too big for his bed
Nothing seems to fit
Oh, raindrops keep fallin' on my head
Keep a-fallin'

Cause I just done me some talking to the sun
And I said I didn't like the way he got things done
Sleeping on the job
Oh, raindrops keep fallin' on my head
Keep a-fallin'

But there's one thing I know
The blues they send to meet me
Won't defeat me
It won't be long till happiness
Comes up to greet...
---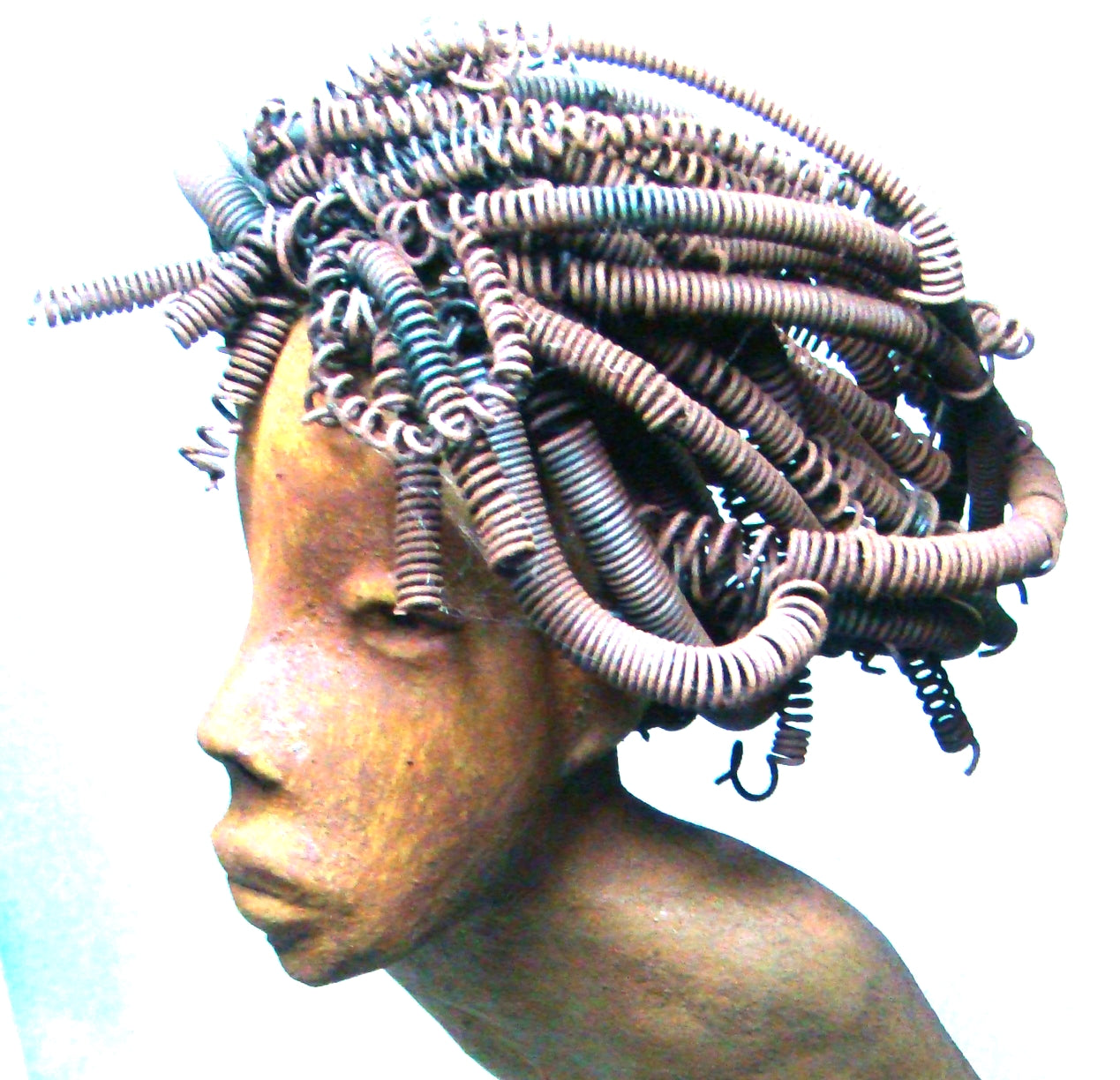 Click image to see Banging Video
I am simply amazed at how creative and innovative hair styling has become today!
Now, I see everyday people walking around proudly with the most unusual, colorful, highly stylized hairdos one could imagine. People often asked me about the wire hair styles that I create for my female sculptures. I often  hear them say with excitement " That Hair is Banging"!
The Herdew brand started and quickly developed into an artistic expression that sought after a different look for hair fashion and design . 
The concept of Herdew  started during the 90's. Now Banging Hair has become my signature work. To hear art patrons say " Now This is Something Different" is truly a compliment.
I place wire hair implants into the head of my work and place that work into a fiery furnace. This is unorthodox raku and for some, not a ceramic best practice. Few artist are willing to try this technique using wire implants because of the amount of time it takes and the potential loss or damage to the artwork.
It takes on average four hours or more to roll, twist, coil and bang out a style that fits the personality of  each work at hand.
I do not create Herdew styles exactly alike, however I usually incorporate  more than 40 feet of 16 gauge wire on each piece. So how to I do that?  Stay tuned! My next video blogs will demonstrate the following: 
Banged....    Hit with a hammer
Coiled......    With the needle nose pliers or drill
Twisted.....   By hand
Braided....    By hand
Crimped....   By hand 
Nappy Nap...By Hand
---
---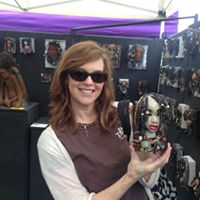 If I met you at an art exhibition, show, or crafts show, let me know who you are...Jog my memory. Comment about our conversation. I have some exciting news and a very special offer to you!
No purchase at the time was required
---
Choosing a selection results in a full page refresh.
Press the space key then arrow keys to make a selection.